Here is a breakdown of the steps involved in taking your ideas & designs and producing your custom products.
SHOP THE BLANKS
Make an appointment to stop by our showroom or visit our online apparel catalog and request samples to see product style, options and available colors. This step is extremely important and will help you to gather information and learn about the material make up and the fit of the blank you are choosing. You can check out our resource page for more information and product links. Remember, our recommendation will always be to start with a high-quality blank or premium material for the absolute best print quality and overall look & feel of the finished shirt. Once you have selected your blank styles, colors and final quantities we area able to move forward to the next part of the BUILD-A-QUOTE  process.
SELECT YOUR DESIRED PRINT METHOD
Please see our print methods and ink color options on our decorating pages to see which process applies best for the desired outcome that you are planning. If you're looking for a little more "WOW" factor on your T-shirts, we offer SFX and specialty ink screen printing options like Puff, High Density, Glow in the dark, Metallic, Foils and other super cool inks and advanced screen printing techniques.  For print applications like these, we recommend that you make an appointment for a showroom visit or set up a remote planning meeting to iron out all of the options & specific details.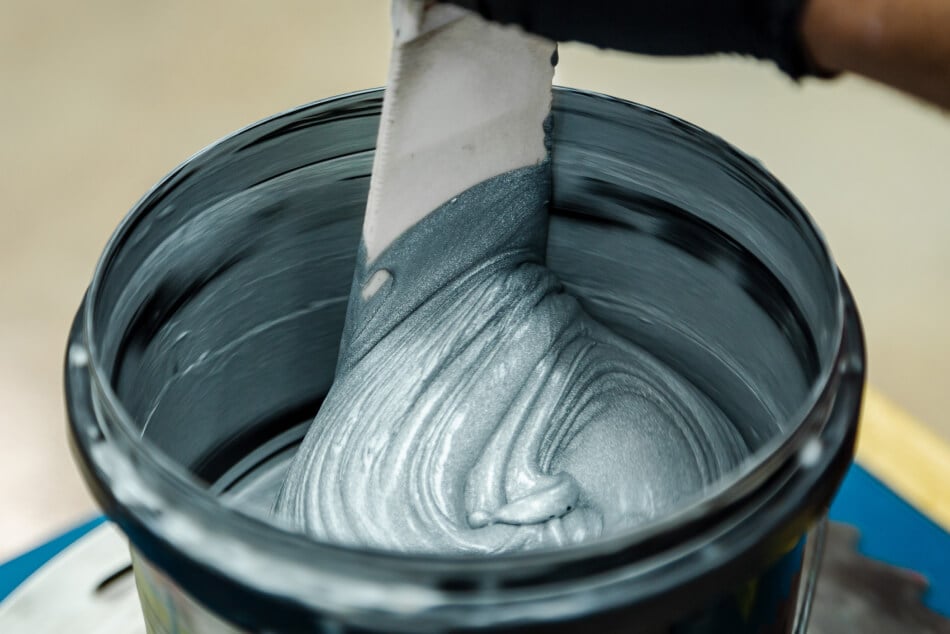 REVIEW YOUR QUOTE AND APPROVE YOUR ART
Once all details are submitted and the price quote is approved by you, we collect a 50% deposit.  After that, we will generate a product mock-up and work together through the approval process and address any questions or concerns at that time. If you need help with designing custom T-shirt art or creating a better looking finished product with our expertise,we are here to help!  Need custom design help? Let us create it for you! Take a look at our design options and packages for more details.
ON TO PRODUCTION!
Once everything is approved and all variables are ironed out, your project goes into production...Yaaayyy!!  It generally takes 7-10 business days from start to finish, but we do provide EXPEDITED & RUSH ORDER T-shirt printing services. You are always welcomed to inquire about Rush Order Printing or call in and emphasize on the urgency or hard deadline at the time that you are placing the order. 
YOUR ORDER IS READY TO GO!
The moment we've all been waiting for!!!! Drum roll please..... Us showing you the finished products and then you wowing and giving your rep a High-Five on the end result!! Yesss!!!!
You also have the option to have your order couriered or shipped anywhere in the world via UPS.... Then call us and celebrate over the phone!