With The Right Promo Pack, You Can Create
A "WOW"-Filled End Result That Everyone Has To Have!
TEE PROMO:
Our tee promo packs are a great way to get the official & retail ready look for your sellable apparel products. Perfect for private clothing lines and retailers looking to have that credible brand impact whenever they are promoting or selling their products. Tee promos include a custom sticker hang tag & promotional paper inserts along with a custom printed t-shirt & poly bag. Tee promo packs start under $10 and have a minimum of 24 pcs per size.
SIGNATURE PROMO:
A signature promo is the next step up from the tee promo, but packs a bigger punch with the flexibility to theme out the pack with another product other than a t-shirt. From beachy themes to bartender/hospitality and restaurants, these packages give you the option to add up to $5 worth of industry-related promotional swag along with all of the assets included in the tee promo package. Signature promo packs range in price from $10-$13 each depending on your quantity, assets & other variables.
DELUXE PROMO PACKS:
If you're looking for the biggest bang for your buck when it comes to Promo Packs, Deluxe Promo Packs are where it's at! These packs are full of goodies like the Signature Promo Pack, and even include up to $10 of promotional items. Plus, you'll get complimentary inside tag printing with custom sign up swag packs, general promotion, or retail. The cost of Deluxe Promo Pack varies from $12 to $18 each, depending on how many you order and the inserts you request.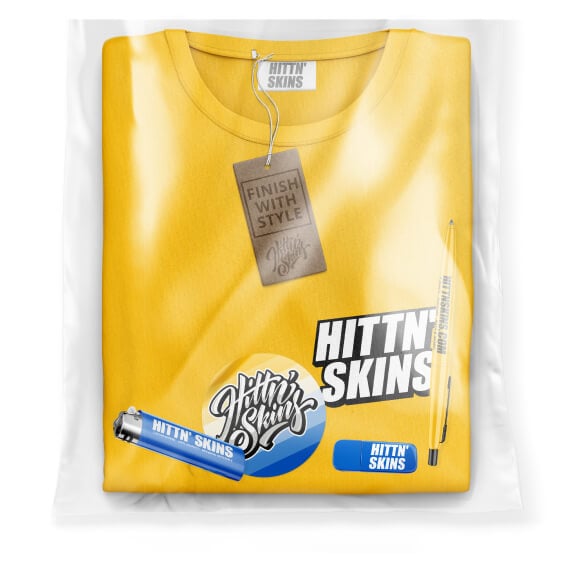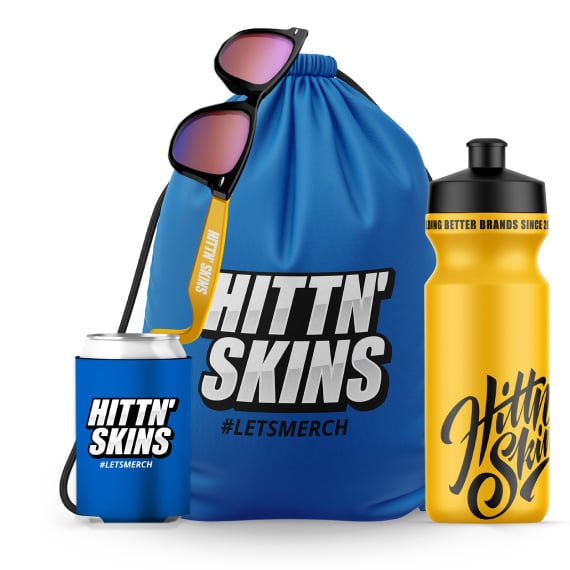 PREMIUM PROMO PACKS:
Premium promo packs are custom built to order and can contain any number of customized promotional products that you desire. These high-quality promo packages are guaranteed to create a complete branding kit and can be themed to any business, lifestyle or special event. We work together with our clients to build the ultimate promo pack that will feel more like a nice gift rather than a bag of cheap junk that no one will use. Premium promo packs are a perfect item for summer camp sign-ups, youth groups, corporate welcome packs or high-end promotional campaigns. Premium promo packs can range in price from $20 and up depending on the requested assets and total quantity ordered. There is a minimum of 72 packs on all premium promo pack orders.
PROMOTIONAL PACKS FAQ
We'll be more than happy to assist with any artwork if needed! Any art that requires 30 minutes or less in time will be complimentary. We do offer art packages that are based on the complexity of the request; See our design services page for those details. All custom designs, concepts, layouts and art recreation require a 50% deposit to begin the design process and the balance is due once the art is complete.
Absolutely! Hittn' Skins can ship your order anywhere locally, nationally and internationally. Just provide the shipping address when you are requesting information and we will have a shipping estimate sent with your price quote.