WE DESIGN, PRINT & INSTALL A WIDE VARIETY OF
CUSTOM SIGNAGE & DISPLAYS THROUGHOUT THE CENTRAL FLORIDA AREA
BANNERS:
Banners are a really cost-effective way to temporarily display your information, promote an upcoming event or make an announcement. We use a rigid 13oz block out banner to ensure the highest level of durability in or outdoors. All banners are printed in full color and include hem & grommets at no extra cost. Banners are a great solution for step & repeat backdrops, special events promotions, fundraiser sales, coming soon signs or vendor promotions. Banners can be assembled in a variety of display options from standard to Pole Pocket displays and retractable banner stands. Our maximum "seamless" print size is 62" x 240" after that they may be hemmed together or seamed for added strength.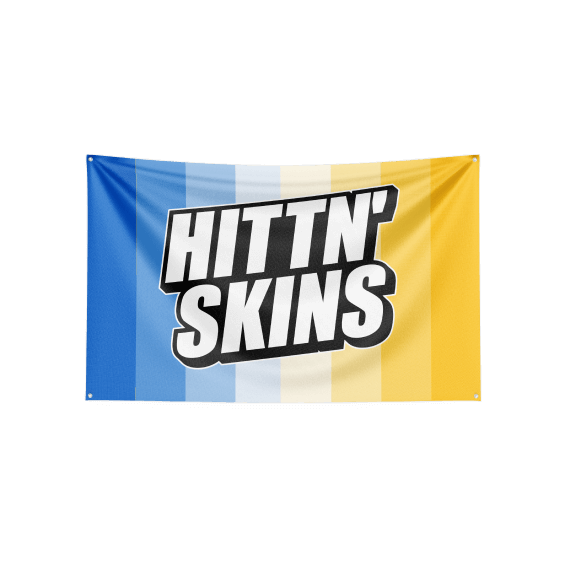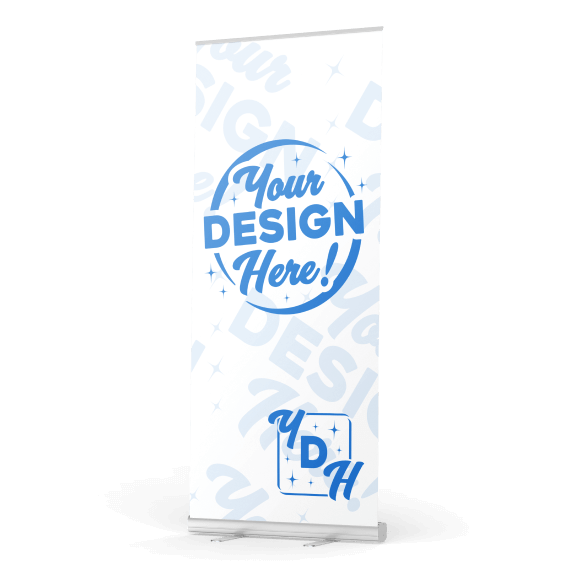 BANNER STANDS:
One of our most popular digital items is the free-standing banner stand! They are the perfect combination of versatility, appeal, and affordability. These stands are completely transportable and made of quality light-weight aluminium and also include a full-color print on a non-curling film & carrying case. Banner stands are perfect for mobile presentations, trade shows, seminars, training, temporary product displays and office & retail locations. This product is ONLY recommended for indoor use.
CUSTOM SIGNS:
Although we do not advertise as a sign company, Hittn' Skins has the capability to produce all types of signs for both indoor & outdoor use. We have a variety of sign applications ranging from indoor displays to full-color storefronts & sign packages. A nice sign can truly enhance any space and draw people into your business. Our sign portfolio is extremely diverse, we have created signs for all types of clients ranging from high-end loft studio entrance signage to simple 1 color political yard signs you see all over town during the elections. We try not to compete with the run-of-the-mill sign companies, but rather offer our clients completely custom options like 3D foam Or mixed media type displays that are good-looking & functional.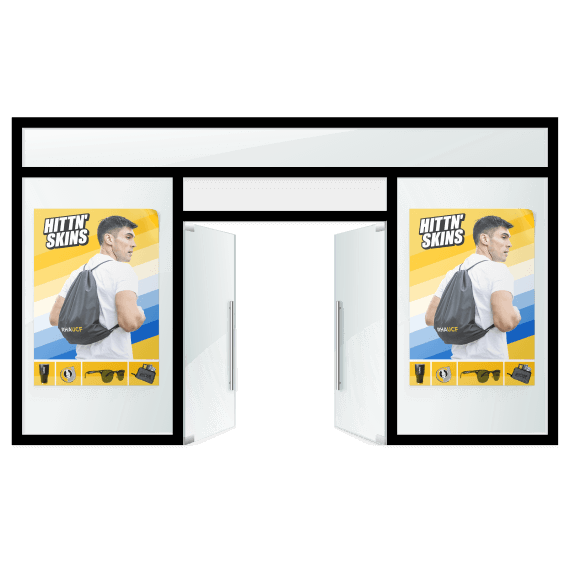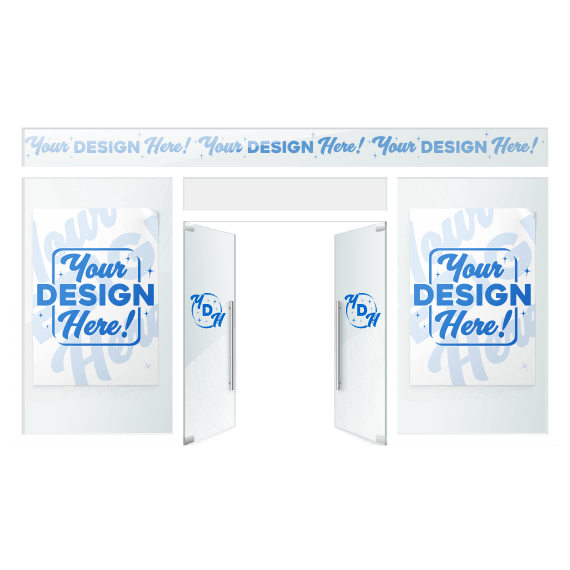 A-FRAME SIGN:
A-Frame & sidewalk signs will get you that curb-side exposure your potential customers will notice! Whether it's a special offer, happy hour or one-time event these changeable-frame signs are designed to increase your sales and draw customers in. Made of high-quality weatherproof plastics, these signs are built to last and withstand the elements for extended periods of time. Our high-quality A-Frames will give you the convenience, durability, and functionality of a portable mini-billboard for less than $200. Inquire today!!
ACRYLIC SIGNS:
Acrylic signs are one of the best ways to add a modern look to the interior walls of your location. These signs have a high-end look, but can be produced & installed without "breaking the bank". The clean lines and edges add a classy look to your space while displaying your logo, message, or mission statement. These types of acrylic signs have grown In popularity in the last decade and are now the standard for modern interior commercial décor & signage. Acrylic signs are generally installed with a standoff mount option and frosted under or overlaid etched vinyl.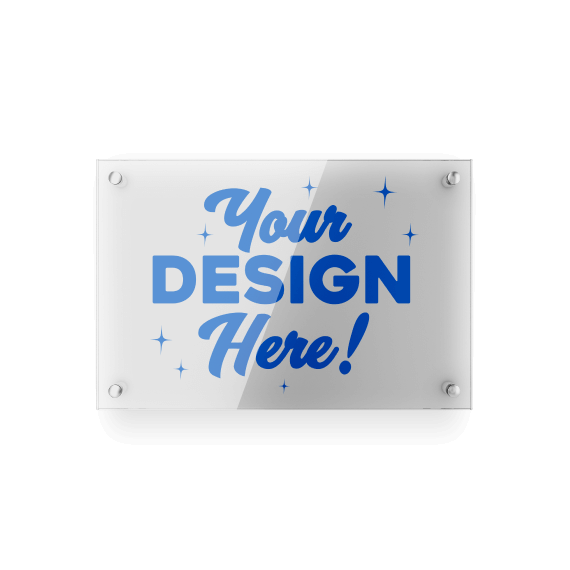 ROUTED SIGNS:
Using custom CNC-routed substrates allows you to recreate 3-dimensional signs that are on a whole new level! While square-shaped or acrylic signs can both look amazing when installed with a wall mount, they just don't have the all-around pop of a nicely executed custom-routed sign. From logos to lettering, we can really make your message stand out with our custom-routed signage. We can use acrylics, metal, foam, composite or anything you can imagine when creating one-of-a-kind custom-routed signs.
Foam signs are another routed sign option that we offer. 3D foam signage works best when there is a need for a layered look at an increased viewing distance. Foam signs are generally intended to be out of reach; they are made of foam and have to be custom painted therefore they are best untouched after they are installed. These types of custom signs are generally more cost-effective than metal or PVC but are intended for indoor usage only.
SITE SIGNS:
In the construction trade, an empty lot is usually the start of a major project…having NO sign up at all can sometimes be the difference between the big companies who do it right and the little guys who are just getting their feet wet for the first time.
At Hittn' Skins we work closely with several construction & development companies who take advantage of our full-color outdoor durable sheet goods like site signs. We can display information about the company, its logos & services or show a rendering of what the future site will hold. Regardless, site signs are a great way to let the public know what's next. We can print & install these in several different shapes & sizes. Site signs are generally printed on a special outdoor MDO board, PVC or composite materials with PVC or wood posts.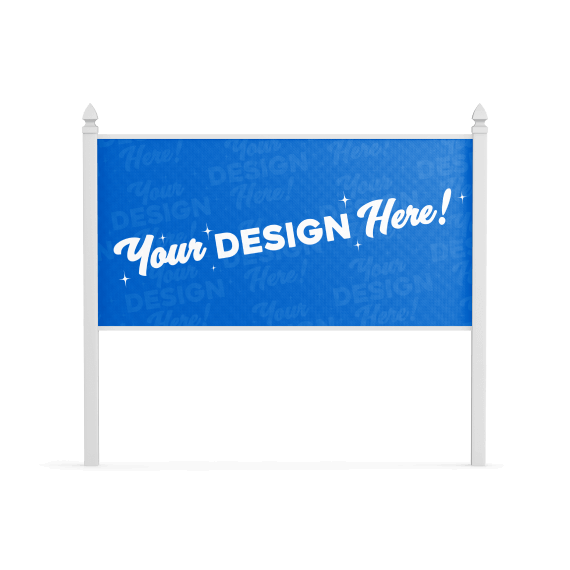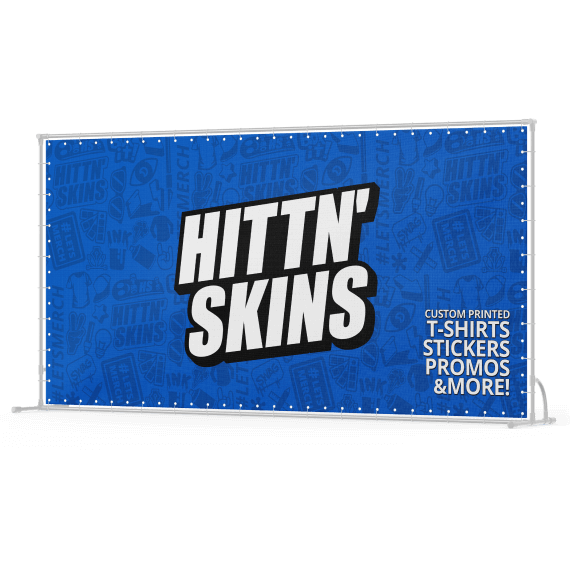 EVENT SIGNAGE:
Let us help brand your next special event! Proper display signage and marketing materials are essential for any brand to properly host a special event, trade show, or festival. In the past, we've partnered with special event teams like Savage Race, Orlando Weekly, Artlando & Beer Fest, FFBJJ & More! From directional signage to gigantic mesh banner backdrops, we do it all. Keep us in mind the next time you are planning a special event and looking for a sign vendor or potential event sponsor. #BrandWithUs
FLEET VEHICLE GRAPHICS:
From simple door lettering to full-color vehicle wraps, our digital graphics department can do it all! We use 3M ControlTac and ScotchCal laminates in our graphics department because that is the best material available and we truly believe in always offering our best. From a single vehicle to an entire fleet of "rolling billboards" we got you covered! Give us a call today to talk to one of our account reps about your vehicle graphics and advertising goals to see what Hittn' Skins can do for your branding.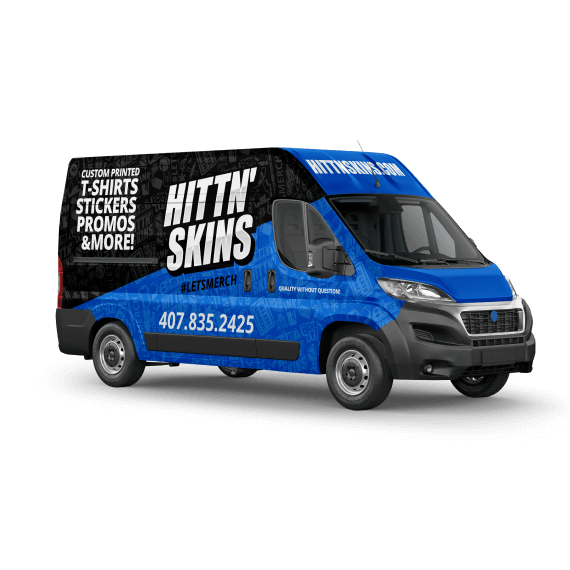 MAGNETIC SIGNAGE:
Custom magnetics are the go-to for temporary branding on metal surfaces! From contour cut logo magnetics to full-size square vehicle magnetics, we can do it all. Many small businesses or part-timers use vehicle magnets to brand their vehicles with their logos and info during the week, and then conveniently remove them during their off time. Magnetics is a short-term solution but still an effective one. We can produce magnetics in many different sizes & shapes. Inquire Today!
YARD SIGNS:
Yard signs are a great solution for short-term branding, political campaigns, or special events. The lower cost and disposable nature of these make them a great tool for marketing to the masses, generating brand recognition and roadside gorilla marketing. Yard signs can be produced in two ways: 1) Digital yard signs: full-color printing for short runs (flat rate) or 2) screen printed yard signs: spot color printing for bulk orders (priced by color & quantity).
SIGNS AND BANNERS FAQ
Yes, we accept "print-ready" customer supplied files. We prefer true VECTOR files (AI, EPS, And PDF); you can also provide high-resolution files in these formats (PSD, PNG, JPG). "Print-ready" files DO NOT include the following formats: Microsoft Office (Word, Publisher, and PowerPoint), low-resolution JPEGS Or Bitmaps. Any files of this nature will be reviewed with you before the order is started.
PLEASE NOTE: Because of the variance in colors from monitor to monitor, Hittn' Skins does not guarantee a 100% accurate color match on supplied files. If you would like to provide a PMS color for us to use, we will do everything on our part to match it the best we can.
You're more than welcome to install your own graphics; however, we have a team of skilled installers to ensure a quality and professional installation. We are not responsible for replacing the graphics should there be any issues with your installation.
Maybe, but we would prefer to see the condition of the sign before committing to the order. The majority of the time the removal of the graphic costs the same or even more than getting a new sign altogether.